It's hard to believe, but spring officially begins in a matter of days. Not only does that mean that warmer weather is on the way, but that it's time for spring cleaning. Some folks enjoy the annual tradition, while others absolutely dread it. Trying to figure out where to start in your home is typically the most difficult part.
Our suggestion? Clean out the garage first. Tackling such a large area of the house first will give you all the momentum you need to breeze through every other room. Plus, think of how nice it will be to get the most use out of such an all-purpose space.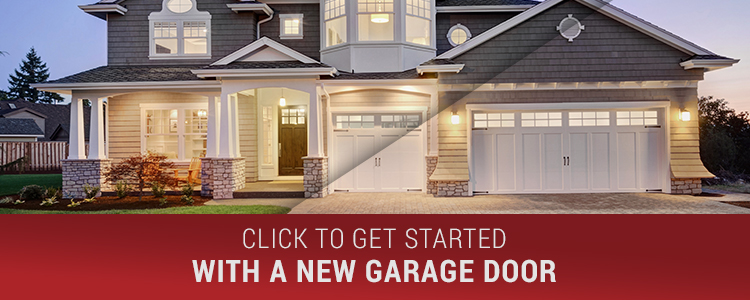 Here are our tips for cleaning your garage:
Declutter – How many random items do you currently have in your garage that you don't ever use? A lot of homeowners tend to dump all the things they never use in their garage because they don't want to throw them away for whatever reason. So start with this. Pull every single item outside onto the driveway and organize them into applicable piles. You could have a 'lawn and garden' pile, a 'handyman' pile, a 'sporting equipment' pile, etc. Once everything is organized, you can determine whether or not you should keep an item. Be sure to account for how often you use it and if it's in working condition. You'll be amazed at how much stuff that can be tossed, donated to charity, or possibly kept for a future garage sale.

Get to the cleaning – When was the last time your garage was thoroughly cleaned? This doesn't mean a five-minute sweeping, either. Since you're taking the time to get your garage in tip-top shape, consider dusting corners, replacing light bulbs, cleaning any windows, and even mopping.

Add storage – Now that your garage is sparkly clean and you have organized piles, it's time to think about storage. Our team of garage door experts recommends investing in utility shelves and plastic bins to protect items from water and rodent damage. A tool rack also comes in handy for mops, rakes, and shovels. If you have kids, keep them safe by storing things like fertilizers, engine oil, and pesticides out of reach.
Is Your Home in Need of a New Garage Door?
At Hurricane Garage Doors in Fort Lauderdale, we understand the importance of not just a clean garage, but a working garage door. Many homeowners and their families use the garage door as the main point of entry, making it extremely important that it's in working order.
Whether your garage door isn't working properly or not working at all, our garage door professionals at Hurricane Garage Doors can get you back on track (literally). Don't go through a headache that often comes with garage door repair. Avoid the possibility of personal injury and home damage by contacting an expert.
For more than 15 years, our garage door company has been servicing residents in south Florida. From Fort Lauderdale to Miami, we've been providing superior service. Contact us today for help with commercial or residential garage doors.