Homeowners rarely give much thought to their garage door. Frankly, a working garage door is something we all probably take for granted on a daily basis. That could be part of why folks don't know about garage doors as a whole. As a result, there are a number of myths out there. In this blog post, we will debunk some of the more common ones.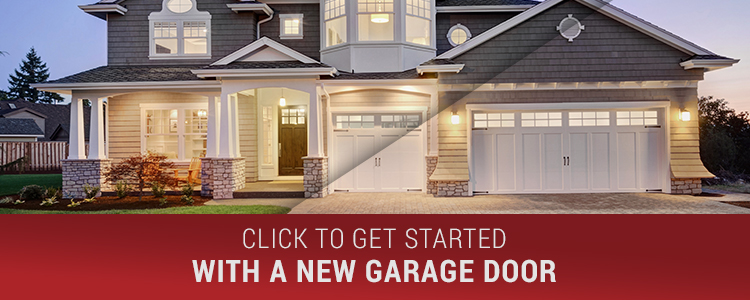 Since garage doors just need to open and close, isn't it smart to get a cheap one?

In one of our

recent posts

, we explained that replacing a garage door ranks as one of the top home improvement projects in terms of generating the highest return on investment. Today, there are thousands of different designs and looks for residential garage doors. It makes sense when you consider that the more beautiful garage doors cost a bit more, as the manufacturers put more work into it. Homeowners need to also take into account that their garage door accounts for nearly a third of the curb appeal. Therefore, you want to be sure to put plenty of thought into choosing your next garage door.

All garage doors will perform the same

– As is the case with other products, garage doors are available in many different degrees of quality from different manufacturers. At Hurricane Garage Doors, we only work with the top-of-the-line brands, including LiftMaster, Clopay, GENIE, Amarr, and CRAFTSMAN. These manufacturers provide only the best, ensuring that you receive a high-quality garage door that will last for years and provide optimal performance.

All garage doors are noisy

– This shouldn't be the case at all. A noisy garage door could mean that a critical component is failing and needs immediate attention. Another possibility is that whoever installed your garage door did not do a quality job. If your garage is obnoxiously loud upon opening or closing, we recommend contacting the manufacturer.

Garage doors never require maintenance

– Next time you open or close your garage, try watching how complex the process really is. Your garage door may be one of the more complicated mechanisms in your home, especially when you take into account the high-pressure springs and cables. Because garage doors are under an immense amount of strain, our garage door company experts encourage homeowners to have routine maintenance done to ensure that you get the maximum life expectancy from your garage door.

Every garage door company is the same

– Have you ever been trapped outside or inside because of a faulty garage door? When you're in need of garage door repair, you don't want to contact a company that does low-quality work. That's why so many residents in south Florida are calling Hurricane Garage Doors to handle their garage door dilemmas. With 15 years of experience under our belt, you can trust us to handle any project in no time. From the basic of repairs to new installation, see what makes us the preferred choice.
Contact Hurricane Garage Doors today for a free consultation.