Have you ever looked at how your garage door opens and closes? Most homeowners don't realize how complicated and precise a mechanism it really is. Unfortunately, we will all encounter an issue with a garage door due to so many moving parts. In this blog post, we will explain some of the more common dilemmas and whether or not you should call a professional for assistance.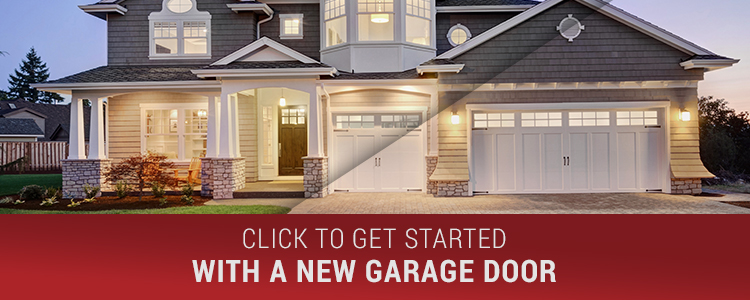 The garage door closes part way and then reverses

– This can be a major hassle if you're just about to leave for work. With this situation, you may be looking at a broken cable, an improper adjustment, misalignment, a bent track, or worn extension pulleys. Please don't try to make this a DIY project. There are far too many instances of homeowners suffering serious injury from messing with their garage door. With a problem such as this, always call a professional for garage door repair.

The garage door is stuck or jammed

– This is likely a case where your track is bent. On the other hand, you could also have a broken cable or pulley. This could be a sign that your track or cable needs to be replaced.

The garage door is opening awkwardly and slowly

– More often than not, the door's spring is the culprit in situations such as this. Once again, the best thing to do is to call your local garage door repair specialists to come up with a solution.

You heard a loud bang right before the door stopped working

– A broken spring can lead to a pretty loud boom just before the garage door started giving you fits. Though it's relatively simple to fix, your safest bet is turning to an expert.

The bottom of the door is up on one side

– This could be a myriad of things. For one, you could have a frayed cable. If that's the case, you need to replace the cable. It could also be worn extension spring cable pulleys, which also must be replaced. In either situation, a professional can get you back on track.
Fix Your Garage Door with Hurricane Garage Doors
Over time, every garage door falls victim to wear and tear. In order to properly repair a garage door, one must have plenty of experience and care. It's why we always advise against homeowners trying to fix their own garage door. Keep in mind that you don't need to know what specifically is wrong with your garage door. All that matters is that you know who you can count on at a moment's notice. From a simple fix to garage door opener repair, the team at Hurricane Garage Doors has you covered. With 15 years of industry experience, we are proud to say that we only have technicians on our staff who are passionate about what they do.
Don't turn what should be easy maintenance for us into a catastrophe for you. Call Hurricane Garage Doors today for elite garage repair and sales in South Florida.